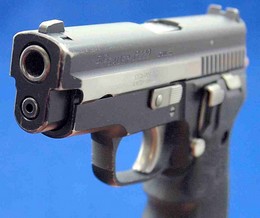 At Bay State Gun Buyers, we've got over 20 years experience buying & selling firearms. Handguns, rifles, shotguns, pistols, black powder, antiques, collectibles, revolvers, semi-automatics, scopes, clips and more - we buy & sell all of them.
Selling your firearms is never an easy experience and there's always some regret involved. Why? Because a good firearm is like good wine - it gets more valuable as time goes on. And that's why when you do sell one, it's important to call an experienced local FFL dealer who'll treat you right.
If you have firearms you want to sell, we invite you to call Bay State Gun Buyers last. Yes, last. We actually encourage you to call around and see what other local dealers will offer you, then call us. We've got over 20 years experience giving the best payments for used (and unused) firearms.
Bay State Gun Buyers can help - We are experts
No matter what your brand or condition, new or used - Colt, Ruger, Beretta, Glock, Marlin, Winchester, Weatherby, Mossberg, Remington, Smith & Wesson, SIG Sauer, Taurus. Walther or others, we are very experienced and can offer you top dollar.
Selling Guns? - Call us at today (508) 835-5400
When you call, we'll make a private appointment to appraise your items in total confidence. We have a local showroom and are able to pay cash or check immediately, as you require.
See our feature article in the Community Advocate: